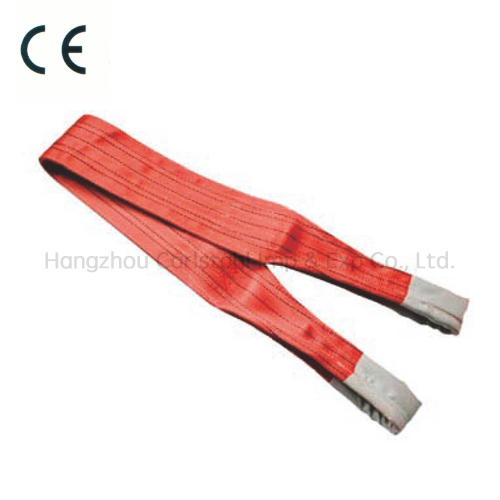 What is polyester webbing sling? Polyester webbing sling is most popular and widely used in lifting, that is made of high tenacity 100% polyester(PES) with low elongation and light weight and safety.
The material polyester(PES) is a kind of result of a chemical reaction involving coal, petroleum, air and water.
Therefore price of petroleum would largely impact the price of polyester webbing sling, take up the cost over 70%.
  The polyester webbing sling should be produced wholly from industrial yarns and certified by the manufacturer as being fast to light and heat-stabilized with a tenacity of not less than 60 cN/tex according to the EN1492-1 standard.
Some polyester webbing sing price is very cheaper in the market, maybe they are made of bad quality of polyester material. There are some classes of PES material, , AA class , the best quality; A class, good quality; B class, bad quality and the tenacity can't reach the EN1492-1. The price of AA class could be two times of bad class.
You can't use bad quality polyester webbing sling, because it can't assure the safety.
Please pay attention to the very low price of polyester webbing sling.
Carlstahl polyester webbing sling is made of AA class polyester, high tenacity multifilament according to EN1492-1, reliable quality and competitive price, sold well in the lifting market, welcome to inquiry the price. We shall satisfy your unique requirement with over 13 years lifting experience.