Carl Stahl 2.5T lashing ratchet has another creative application help trees against typhoons.
On September 12, 2022, Typhoon Muifa would badly attack the Zhejiang province, may landfall near the Hangzhou bay in later two days.
News reports called it the strongest storm to reach the Yangtze River Delta since  2012, bring strong winds and heavy rain.
Local government took emergency measures to reduce the impact of the typhoon.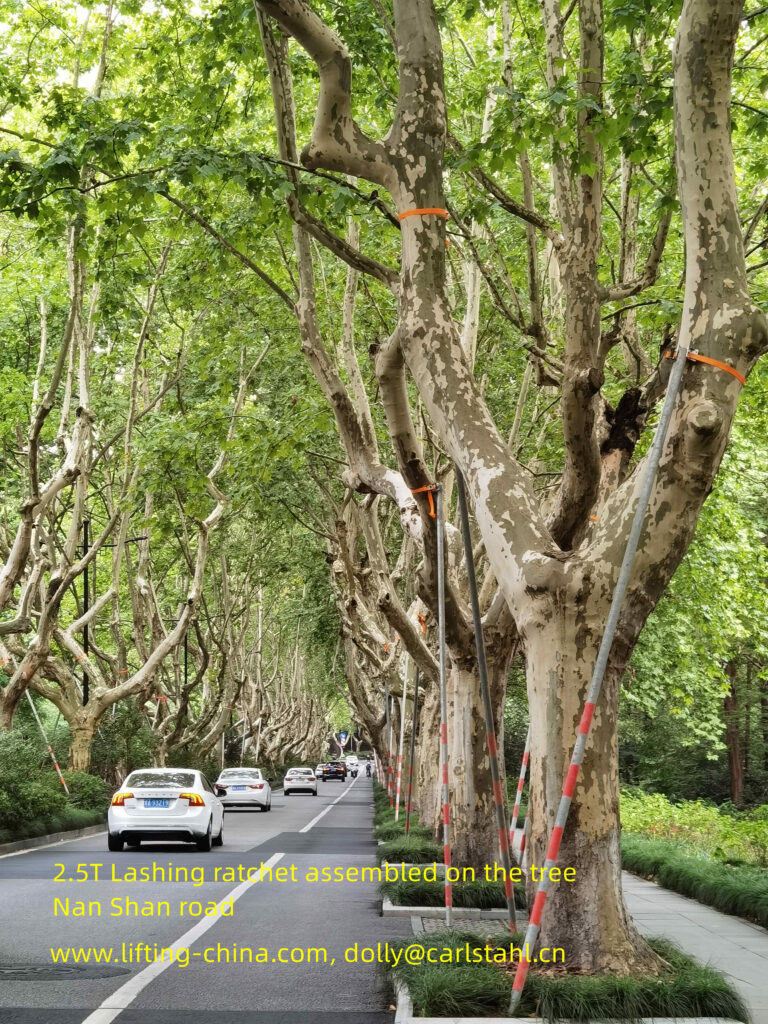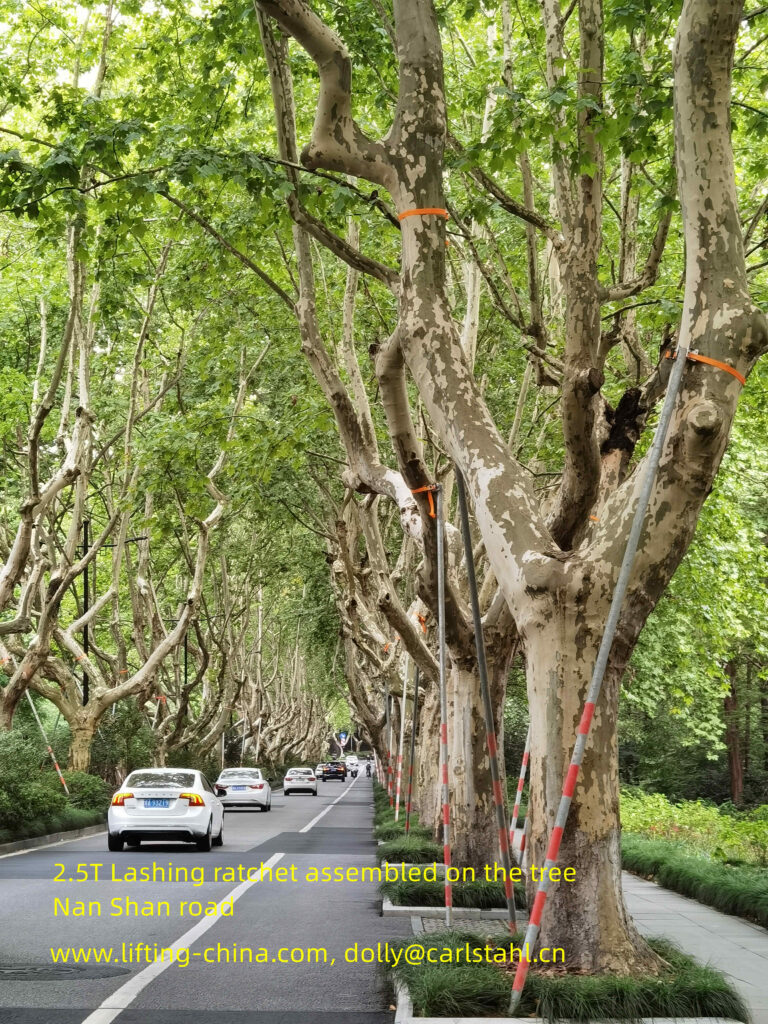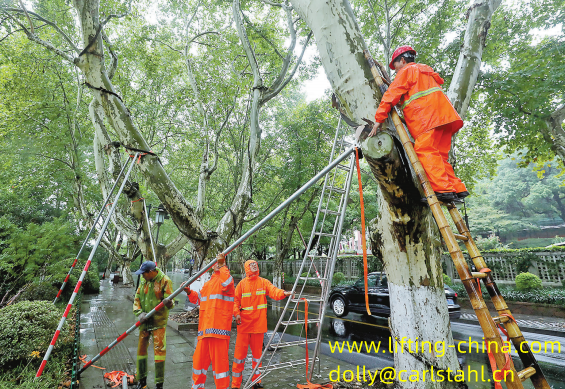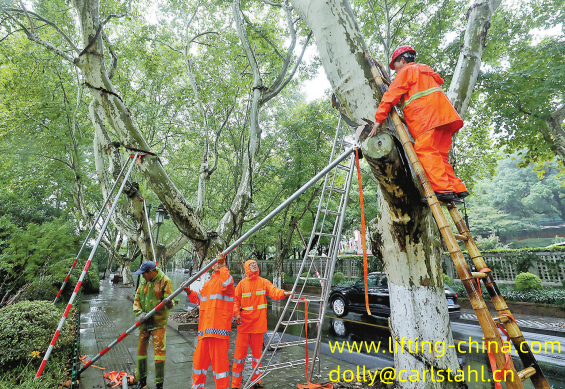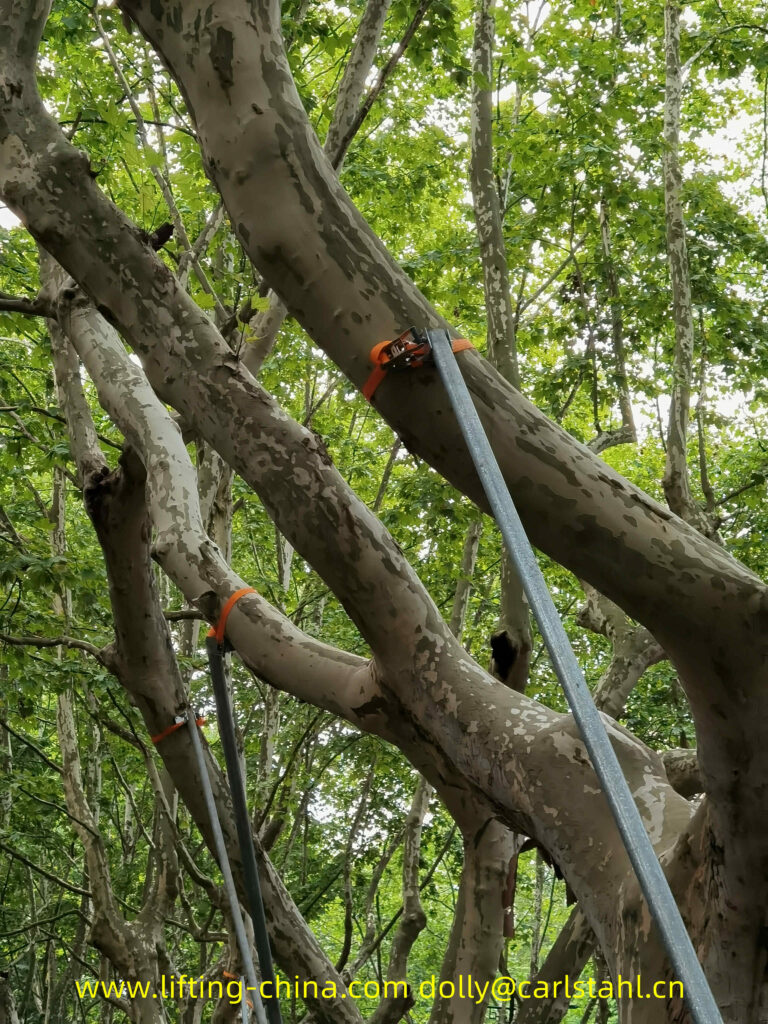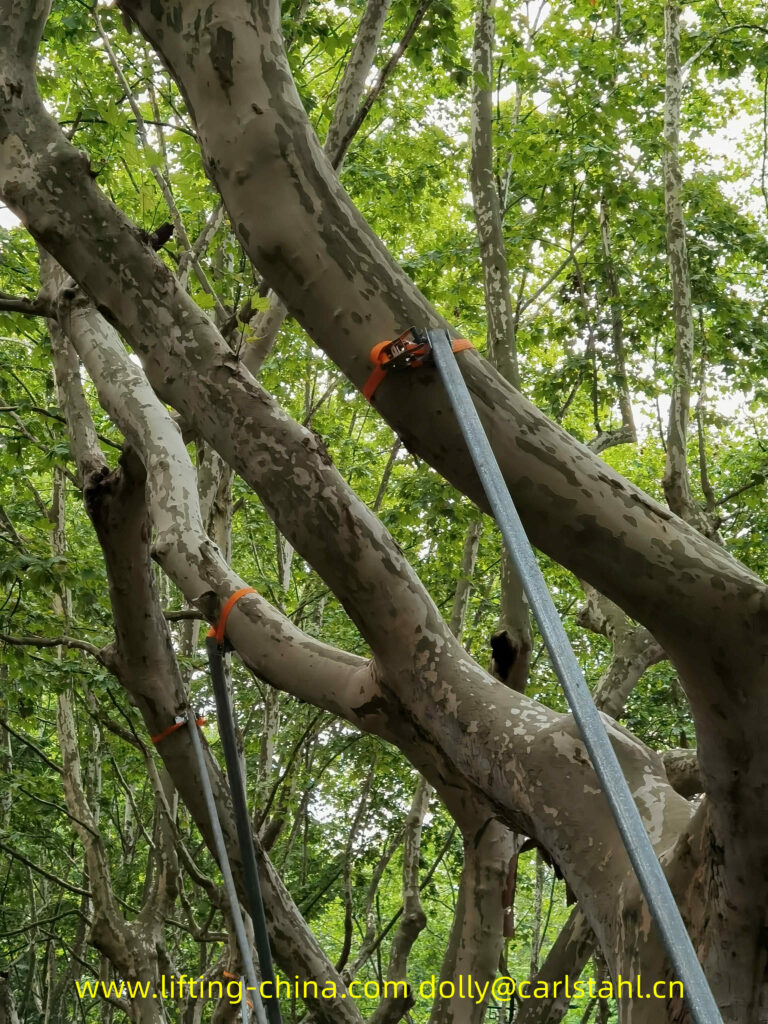 A great number of gardeners worked on the street, climb on the tree, assemble the 2.5T lashing strap to the tree and support the tree with long hardcore. The tree looks like has 2 or 3 strong legs to resist strong winds. Not only soft lashing strap will not destroy the surface of tree, but also easily fix on the tree and reduce the work time.
On Sep 14th, the Central Meteorological Observatory issued the first red typhoon warning this year, and continued to issue a red typhoon warning at 18:00. Zhejiang, Shanghai. The typhoon first crossed over land at Zhoushan Island, then passed over Hangzhou Bay, and eventually came ashore in Shanghai.
Over thousands of trees assembled the 2.5T lashing ratchet in 2 days across the lake and street, stand still after Typhoon Muifa.
Carl Stahl 2.5T lashing ratchet is a commercial and efficient solution to help tree against typhoon.