As we all know, lashing ratchet tie down is mainly used for cargo transportation and fixing cargo, but now he has a new ability to help trees to resist typhoons.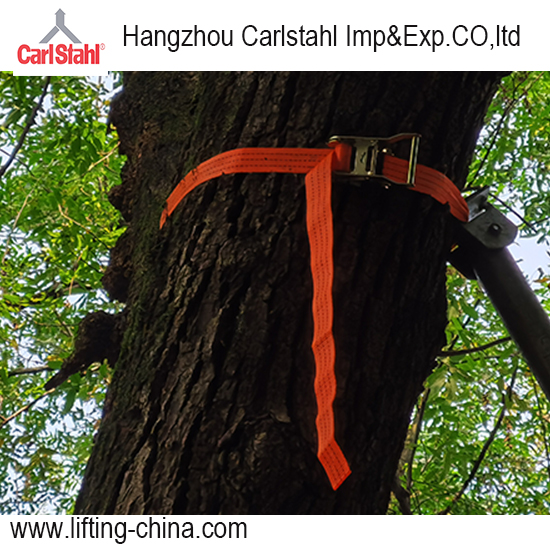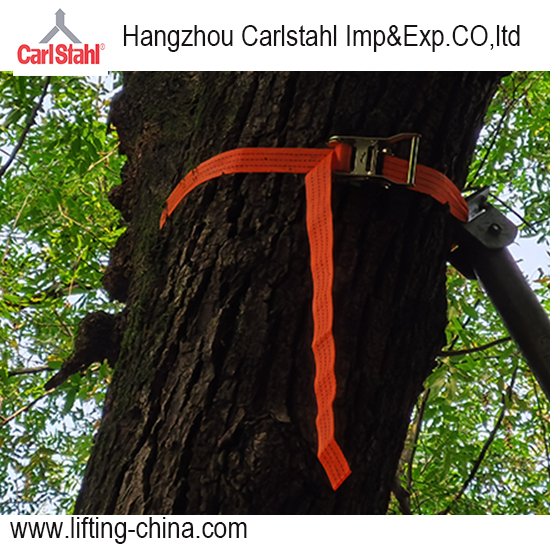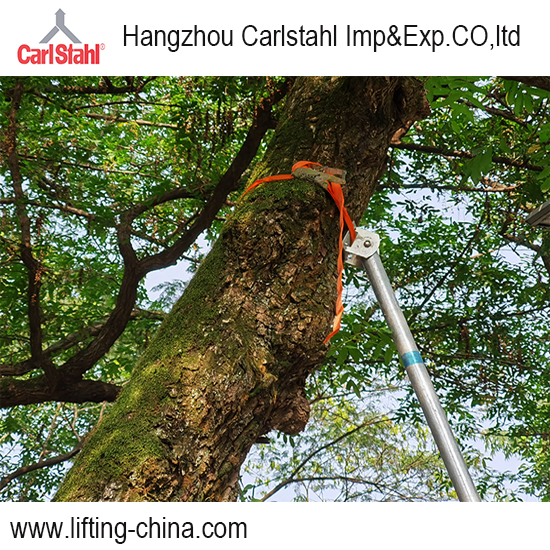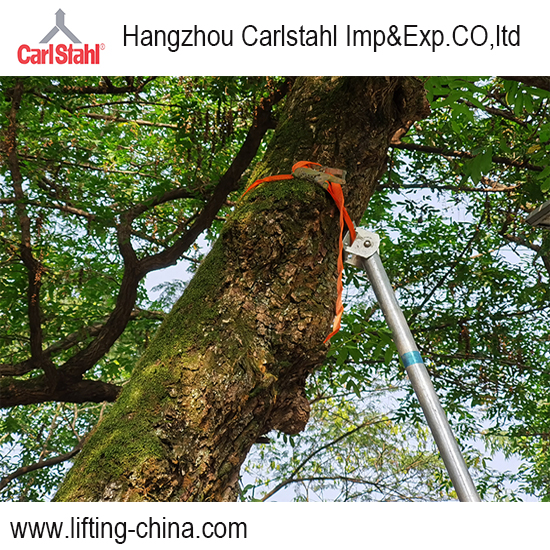 In July, the super typhoon In-Fa, the sixth this year, have strongly affected the area around Zhejiang province, and Hangzhou City, where Hangzhou Carl Stahl import and Export Co., Ltd. is located, is also within the scope of the typhoon.
There are many trees by the West Lake, especially the plane trees as many as more than 10,000, which provide us with shelter from wind and rain on weekdays and provide us with green shade. However, the tree canopy is large and windy, and it is easy to be knocked down by a typhoon. If it is scraped down, it may hit the oncoming vehicles and pedestrians, causing serious unnecessary accidents.
Typhoon In-Fa, made landfall in Zhoushan, Zhejiang province, at around 12:30 pm on Sunday, packing winds of up to 38 meters per second at its center.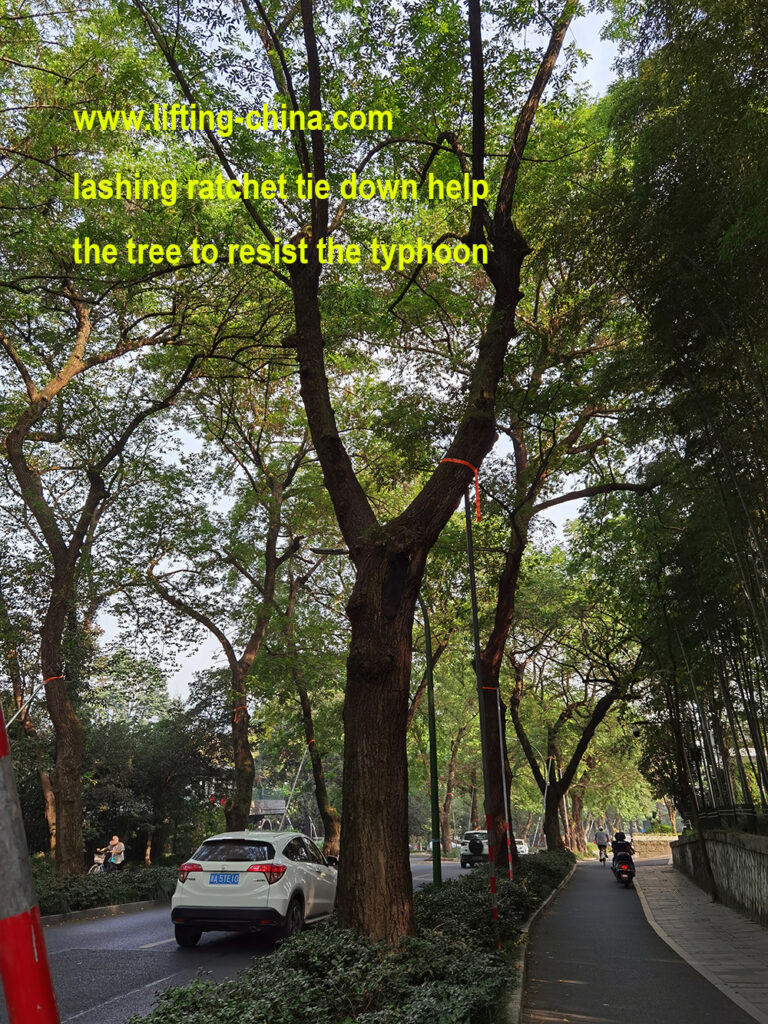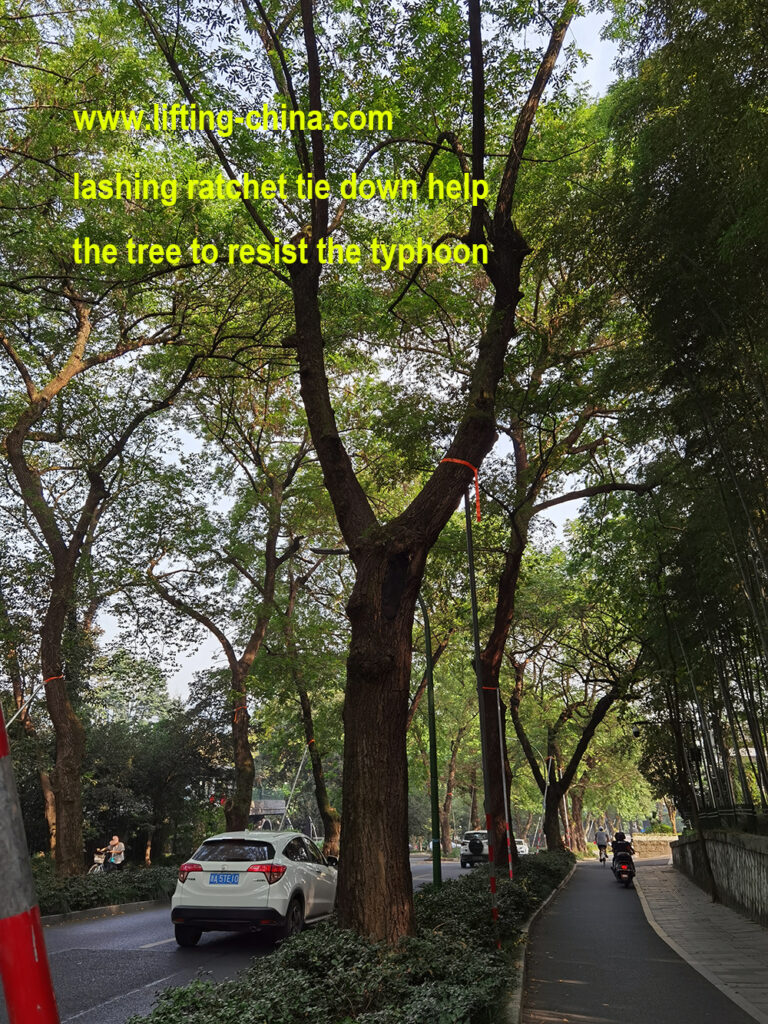 Moving northwestern with gust and heavy downpours at a speed of 15 kilometers per hour, it is expected to swirl through the Hangzhou Bay and make landfall again between Jiaxing in northern Zhejiang and Pudong of Shanghai Sunday evening.
Finally, the typhoon In-Fa passed, and all the trees supported by lashing ratchet tie down and steel pipes were in good condition.
The Carl Stahl lashing ratchet tie down plays an important and new role in protecting tree from the typhoon.