SLR074 G80 connecting link is connecting with chain.
Shandong Shenli rigging is most famous brand in China, which has modern management level and ablity of manufacturing medium and high grade rigging.The product include more than 1000 varieties,among which G80 connecting link,G80 safety hook,G80 shortening clutch and G80 Tawgk have been patented.
 We have coroperate with SLR for over 13 years, supply more competitve price and reasonable MOQ.
 If you have any questions, pls emial dolly@carlstahl.cn.
Advantage of SLR074 G80 connecting link:
Forged super alloy steel-Quenched and Tempered.
Suitbale for EN818-2 G80 chain.
Individually proof test at 2.5 times Working Load Limit.
Fatiuge tested at 1.5 times Working Load Limit for 20000 cycles.
Breakage test each brach.
100% magnaflux crack detection.
All load pins are 100% individually inspected and tested.
Surface finish:Powder plastified.
Colour code: Red RAL 3020/ Yellow RAL1003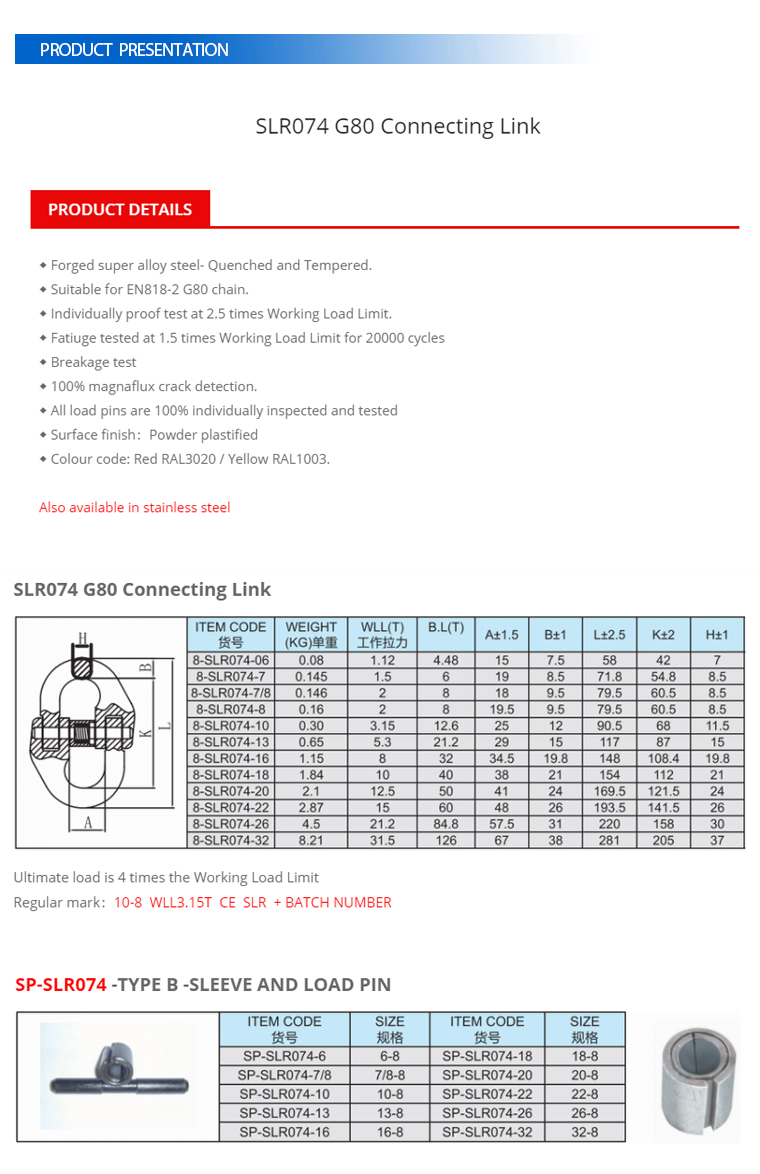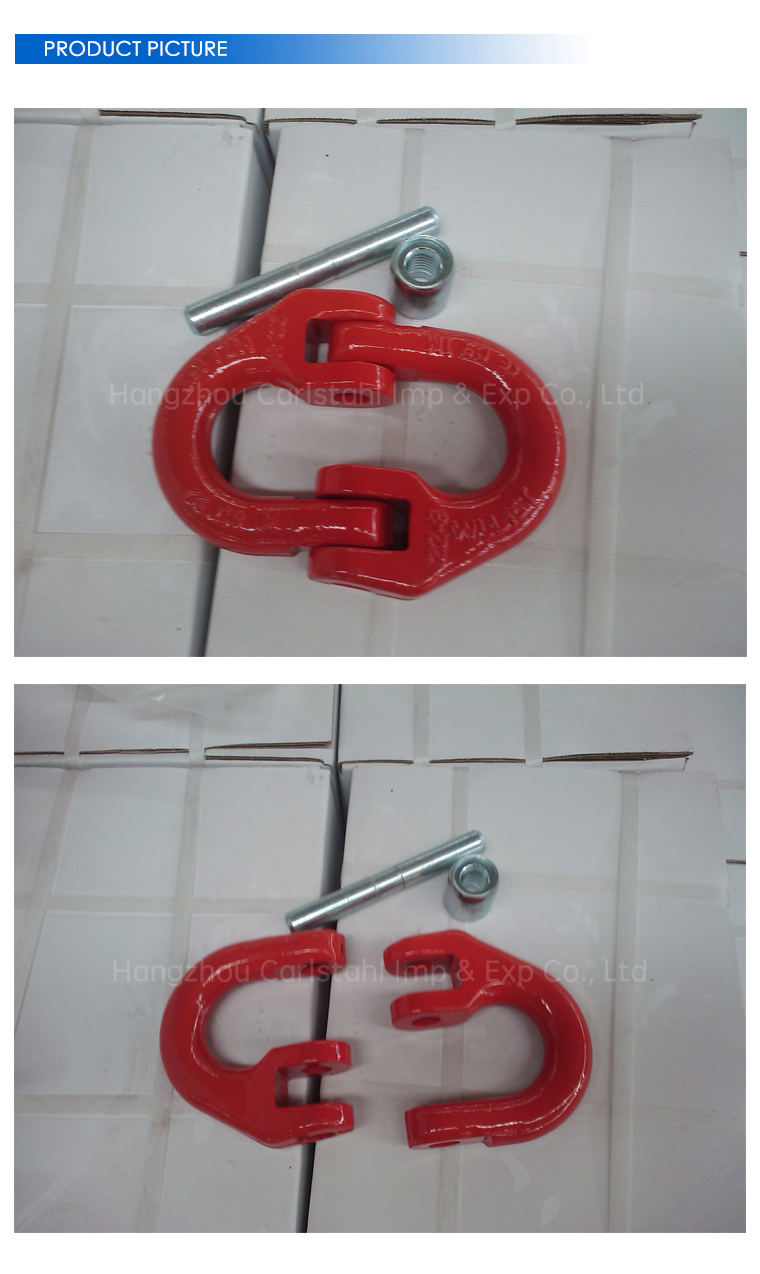 Other hooks: